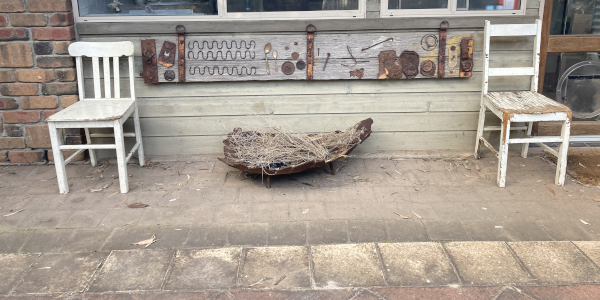 Tis Milner-Nichols
Tis harnesses the language of materiality in assemblages, sculptures and puppetry. Tis believes that ideas expressed creatively can explore and renew interconnections with the world around us. To convey a deeper layer of meaning and narrative, Tis incorporates a variety of materials in her diverse, socially engaged, art practice.
'Chair in there' is both a nod to Joseph Kosuth and capturing the playfulness and familiarity of 'Play School'.
Life is amazing and too much fun to be serious all the time.