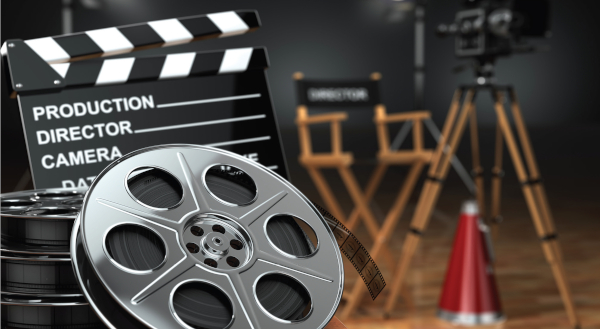 The Great Debate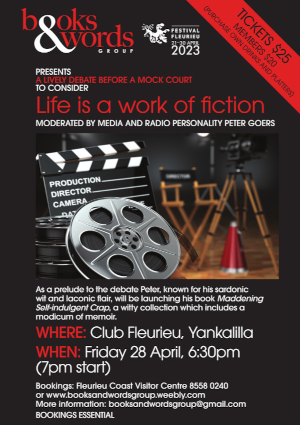 Books and Words Group presents a literary debate on "Life is a work of fiction" with a host of talented speakers taking part.
The Moderator for the debate will be well-known media and radio personality Peter Goers. Peter, known for his sardonic wit and laconic flair, will be introducing as a prelude to the debate, his book, "Maddening Self-indulgent Crap", a witty collection which includes a modicum of memoir. His book will be available for sale.
No byo allowed. Food and drinks available for purchase from Bjorn's bar.
Booking essential.
To book your options are:
DROP IN to the Fleurieu Coast Visitor Centre at 163 Main South Road, Yankalilla
or EMAIL cooee@visitfleurieucoast.com.au
or PHONE 08 8558 0240
or ONLINE
If booking online, please select the date of the event, to enable the booking button.