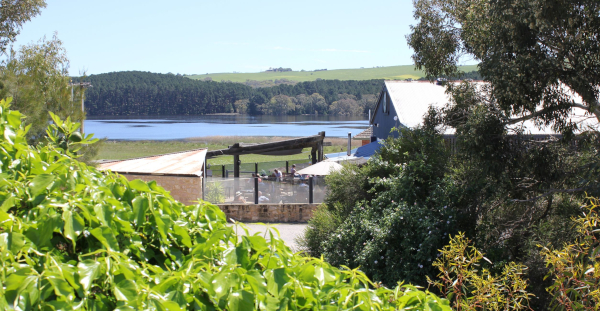 Picnic at the Myponga Reservoir
Collect a picnic pack from the brewery and head for a picnic in the Myponga Reservoir. There are gorgeous spots just steps from the brewery or get one of the free bikes to travel further into the tranquillity.
The picnic pack includes a delicious selection of local produce along with a choice of a bottle of wine or a six pack of beer and a Lovely Valley sparkling mineral water each.
Booking essential.
To book your options are:
DROP IN to the Fleurieu Coast Visitor Centre at 163 Main South Road, Yankalilla
or EMAIL cooee@visitfleurieucoast.com.au
or PHONE 08 8558 0240
or ONLINE
If booking online, please select the date of the event, to enable the booking button.
Myponga Reservoir is not open on total fire ban days. If a total fire ban is declared alternative seating will be provided within the Smiling Samoyed Brewery Bar