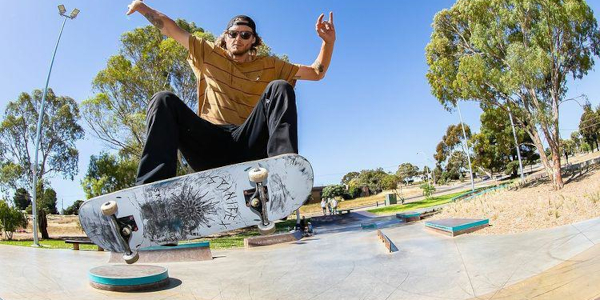 Free MInd Skate School
Day 1 Wednesday
2 x 90-minute coaching clinics open to all ages and skill levels followed by a demonstration.
All skateboards, helmets, safety pads for clinics and demonstration day will be provided.
the first clinic from 10am to 11.30pm, second clinic from 12pm to 1.30pm, finish with the demonstration to cap off the day
Kids are welcome to come and go across the sessions rather than staying for the entire duration of an entire clinic
To register your interest please email admin@festivalfleurieu.com.au
Day 2 Thursday
An informal competition style event for 8 divisions (9+U, 12+U, 13+U and open (adults) age grouping, with male and female divisions in each age bracket. Prizes for each division.

To register your interest please email admin@festivalfleurieu.com.au