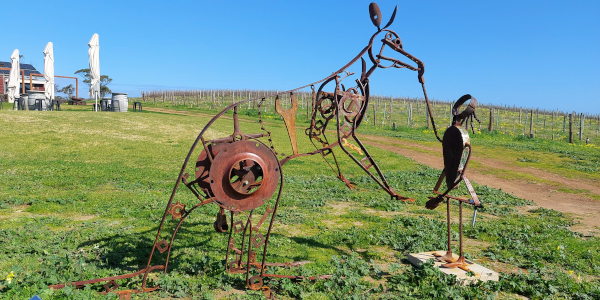 Temporary Corro Creations
Baden has spent most of his life creating art from a range of media including painting, drawing and pastel works and from here Baden has transitioned to metal sculptures.
He gains inspiration from all art media and enjoys using recycled metal materials. Each reclaimed item speaks when it is time for it to be repurposed into artwork and has a history that resonates with different people.
Baden delights in making people laugh and smile.